Everything You Wanted to Know About Spinal Decompression Therapy
Everything You Wanted to Know About Spinal Decompression Therapy
Written By Duluth Chiropractic and Wellness Center on May 5, 2021
---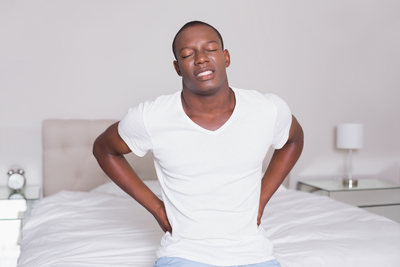 Spinal decompression: is it painful? That's the most common question we get about this type of therapy. The answer is a resounding no to the point that there are many people who come to Duluth Chiropractic and Wellness Center who prefer it over certain types of massage therapy.
Spinal Decompression Therapy 101
Pain in your spine and back is often caused by pressure of some sort, be it a herniated disc pressing on a nerve, chronic inflammation, tight muscles, and so on.
Decompression alleviates that pressure, allowing for optimal blood flow. This boosts the healing process, decreases or even eliminates pain, and allows for your spine to get back into alignment.
Spinal decompression therapy runs 30-45 minutes. Some patients feel discomfort but that can immediately be addressed as we adjust pressure, position, or even duration of treatment. The bottom line is you should feel zero pain when decompression is performed correctly. We need to know the moment something doesn't feel right so we can keep you safe and comfortable.
While it may take a few sessions to feel the results, your body reacts instantly to spinal decompression. You know you're well on your way to recovery when you start feeling it. Followthrough sessions ensure you keep feeling great. The number of followup sessions varies from person to person, and the severity of your condition.
Clinical Trials Show the Body Reacts Well to Non-Surgical Spinal Decompression
Results published in a journal article in Orthopedic Technology Review showed that 86% of the 219 patients who completed the therapy reported immediate resolution of symptoms while 84% of patients remained pain free 90 days post treatment. Physical examination findings showed improvement in 92% of the 219 patients, and remained intact in 89% of these patients 90 days after treatment.
Another article in Journal of Neurological Research reported that vertebral axial [spinal] decompression was successful in 71% of the 778 cases. The success rate varied from 73% for patients with a single herniated disc. It was 72% for people with multiple herniated discs.
A study at the Rio Grande Hospital, Department of Neurosurgery compared the effects of 20 treatment sessions vs. 10 treatment sessions on chronic low back pain sufferers. The group receiving 20 treatments of decompression therapy reported a 76.5% with complete remission and 19.6% with partial remission of pain and disability.
The second group, receiving 10 treatments of decompression therapy, reported a 42.9% rate of remission and 24.1% with partial remission. Failure rate was only 3.9% for those receiving 20 treatment sessions while it was 32.9% for those receiving only 10 sessions. Remission was defined as 90% or greater relief of pain, back to work without limitations, and abilities to carry out Activities of Daily Living (ADL's).
Get Your Spine Decompressed at Therapy at Duluth Chiropractic and Wellness Center
We are committed to achieving excellence through superior patient treatment and satisfaction. We love coming to work every day to be inspired by the amazing results we see on a daily basis. Our natural, non-invasive, drug free approach to health has helped thousands of people throughout the years improve their health.

Have questions or need to schedule an appointment? Call us at (770) 623-9291 or go online and fill out a contact/appointment form.

Posted In: Chiropractic Herniated Discs Low Back Pain Treatment Natural Pain Treatment Spinal Decompression Bulging Disc Middle Back Pain