Space Foundation-Insight Technology
THE INSIGHT
THE ONLY TECHNOLOGY OF ITS KIND CERTIFIED BY THE SPACE FOUNDATION.
INSiGHT™ scanning technologies has been certified by the Space Foundation to prove a reliable, scientifically valid, quantitative and multidimensional representation of patient well-being. The InSiGHT analyzes a patient's condition more accurately, communicates findings more effectively – while allowing both the doctor and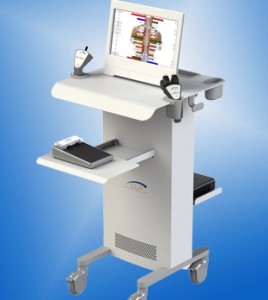 patient to track the effectiveness of treatment. The INSiGHT™ system also produces a detailed chiropractic report of findings that patients can use as a building block to map their progress as they pursue a healthy lifestyle. CLA's INSiGHT™ Technology comprises the following validated sensors for a comprehensive spine and nervous system analysis.
Call Today 770-623-9291 or CLICK HERE to learn more or schedule an appointment today!