Why You Need To Try Chiropractic For Low Back Pain Treatment
Why You Need To Try Chiropractic For Low Back Pain Treatment
Written By Duluth Chiropractic and Wellness Center on May 15, 2019
---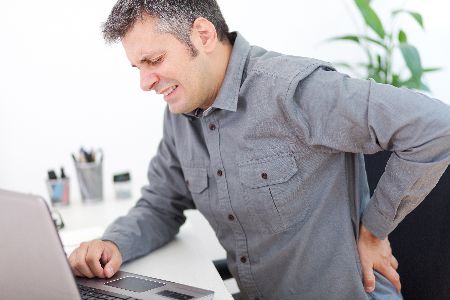 When it comes to low back pain, you need all the help you can get, and some of the best help on the market comes from chiropractic.
Here's why going to a chiropractor is an effective solution for low back pain treatment.
How Does Chiropractic Treatment Work?
First of all, a chiropractor will perform a thorough examination of your low back pain. Afterward, they will use this information to create a treatment specifically for your unique condition.
As for the procedure itself, it will involve spinal manipulation and realignment using arm thrusts to the vertebra.
By doing so, not only will it cause immediate relief to the pained areas but also set up the ideal conditions for the body's natural healing properties to take over. Your recovery will be quicker and more pleasant this way.
Why is Chiropractic Preferable to Other Treatments?
One of the best parts of chiropractic is that it's completely natural and, therefore, noninvasive. This means there are none of the discomforts of surgery.
Unlike treatments like medication and surgery, chiropractic doesn't involve any unsavory side effects.
Even better, chiropractic goes straight for the root of your pain, considering that the nervous system is located in the spinal column. Other treatments merely focus on numbing the symptoms, which will only reappear if not take out by the root.
Low Back Pain Treatment in Duluth Has Never Been Easier with Chiropractic
There are many ways to approach low back pain treatment, but of them have the effectiveness and noninvasiveness of chiropractic.
It's an all-natural approach to pain relief and injury prevention that comes without the unpleasant side effects of other treatments.
If you have low back pain, chiropractic could be your best chance at recovery.
Are you interested in treating your low back pain with chiropractic? Make an appointment at Duluth Chiropractic & Wellness Center. We'll do everything we can to offer pain relief and injury prevention.

Posted In: Chiropractic Low Back Pain Treatment