Reducing Stress, Anxiety and Depression with Massage Therapy
Reducing Stress, Anxiety and Depression with Massage Therapy
Written By Duluth Chiropractic and Wellness Center on October 23, 2021
---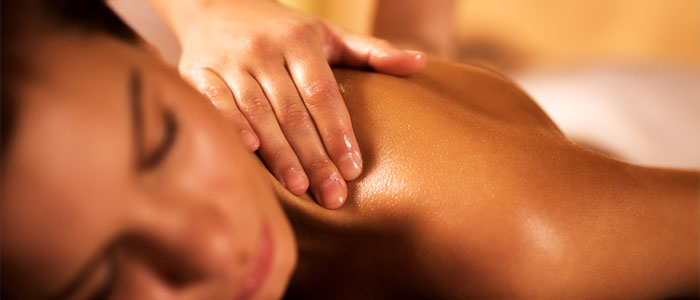 Massage therapy is a powerful, natural tool for addressing a wide range of issues. Although many people think of getting relief from physical pain when they think of massage therapy, massage is also helpful for addressing mental health concerns.
Whether combined with treatments like chiropractic therapy or used on its own, massage has a track record of helping patients who are dealing with stress, anxiety, and depression get relief. Could massage therapy at Duluth Chiropractic and Wellness Center help you manage your emotional wellness? Here is what you need to know.
Massage Therapy and Emotional Health
If you struggle with depression, anxiety, and chronic stress, you're not alone. According to the Centers for Disease Control, approximately one in 10 adults in the U.S. suffers from depression, and anxiety and stress are equally prevalent. In fact, people of all ages suffer from these common mental health concerns that can significantly impact quality of life.
Although medications are available for these conditions, some sufferers want to try a natural solution or want to add other management strategies to their medications. That is where massage therapy enters the picture. Regular massage therapy can be used on its own or in conjunction with other therapies to help people feel their best.
Benefits of Massage Therapy for Stress, Anxiety and Depression
There are several ways in which massage therapy can benefit people living with stress, anxiety, and depression. Massage therapy can lower heart rates and blood pressure—an important outcome for people with stress and anxiety who often experience racing heart rates and climbing blood pressure.
Massage also relieves muscle tension, improves circulation, and encourages the release of endorphins that can improve your mood and help you feel more relaxed. The ritual of going for a massage can itself also help boost your emotional wellbeing, since it gives you an extended period of time to focus on yourself and enjoy the quiet and calm, so you return to your everyday activities more refreshed.
Improve Your Emotional Health with Massage Therapy
If you're interested in seeing how massage therapy can give you a drug-free solution to your feelings of stress, anxiety, and depression, contact Duluth Chiropractic and Wellness Center. We offer a variety of massage techniques and will tailor a treatment plan to your specific needs.
Make an appointment for a massage in Duluth or Lawrenceville by calling (770) 623-9291, or use our contact page.

Posted In: Massage Therapy Anxiety Depression Stress Relief