Over 4,000 Studies Support Cold Laser Therapy for Inflammation and Pain Management
Over 4,000 Studies Support Cold Laser Therapy for Inflammation and Pain Management
Written By Duluth Chiropractic and Wellness Center on April 5, 2021
---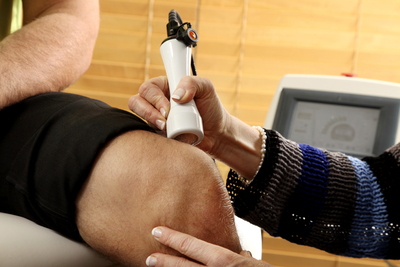 The Erchonia cold laser device is FDA approved for treating neck and shoulder pain. It's widely used in the NFL and is gaining traction in other sports, including for the USPS tour de France team.
Cold laser therapy is a non-invasive outpatient procedure for patients seeking pain relief without having to resort to drugs. We at Duluth Chiropractic and Wellness Center are proud utilizers of the Erchonia laser and want to help you get pain relief.
Cold Laser Therapy and Healing at the Cellular Level
An estimated 50 million American adults suffer from chronic pain. The Erchonia laser exposes your skin to light particles called photons. Your body absorbs these to create energy, which is used for numerous cellular processes, including healing and repairs.
Cold laser therapy operates at the cellular level to trigger regenerative activity. Injury leads to damaged cells that don't function well. Low level lasers penetrate deeply into the skin and restore abnormal cellular function. This boosts cell metabolism, blood flow and healing. Pain levels drop due to reduced inflammation and swelling. It's a gentle enough process that it's suited for many elderly patients.
Over 4,000 studies demonstrate the positive effects of laser therapy, treating:
Injuries, including strains, sprains and whiplash
Inflammatory conditions, including arthritis
Joint pain, including neck, back and shoulder
Fibromyalgia
Migraine
And more
The Cold Laser Therapy Treatment Process
Cold laser treatments involve applying a laser beam to an affected area for a set amount of time, ranging from 30 seconds to several minutes. Application time varies to match your health needs. Complete treatment of most conditions takes 6-20 sessions. Many patients notice improvement within the first two visits. More severe conditions take up to eight sessions.
Get Cold Laser Therapy at Duluth Chiropractic and Wellness Center
We are committed to achieving excellence through superior patient treatment and satisfaction. We love coming to work every day to be inspired by the amazing results we see on a daily basis. Our natural, non-invasive, drug free approach to health has helped thousands of people throughout the years improve their health.
Have questions or need to schedule an appointment? Call us at (770) 623-9291 or go online and fill out a contact/appointment form.

Posted In: Chiropractic Laser Therapy