Natural Headache Treatment with Chiropractic Care
Natural Headache Treatment with Chiropractic Care
Written By Duluth Chiropractic and Wellness Center on February 14, 2022
---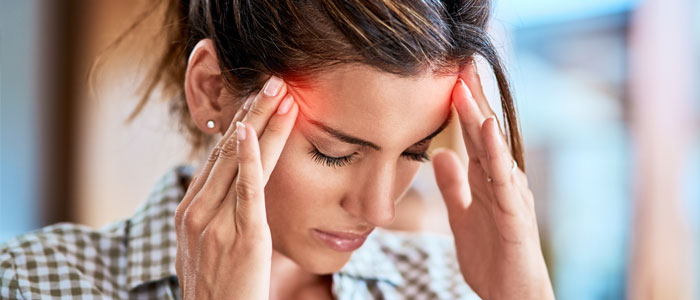 Millions of Americans suffer from chronic headaches every year, and the problem does not appear to be improving. Lifestyle habits that encourage excessive screen time, slouching, and frequent sitting all contribute to headaches. The good news is that chiropractic care has been used to treat headaches for decades. The team at Duluth Chiropractic and Wellness Center in Duluth, GA, specializes in expert headache treatment using chiropractic care.
How Does Natural Headache Treatment Work?
Natural treatment simply means treating ailments without the use of painkillers, but rather with natural adjustments and stretches. When most patients feel a headache coming on, they simply reach for the ibuprofen. However, this does little to fix the underlying issue.
While painkillers treat symptoms of headaches, only changing your lifestyle and posture can help improve them in the long term. Chiropractors like the team at Duluth Chiropractic and Wellness Center work to help you improve your headache pain using natural methods. We incorporate adjustments, spinal manipulations, and physical therapy to improve your posture and relieve the pressure that causes headaches.
Treat Your Headaches at the Source
Our office in Duluth, GA, has specialized in expert chiropractic care for nearly 26 years. We have treated thousands of patients for a number of issues, including chronic headaches and migraines. We evaluate every patient's condition before developing a treatment plan that works for you.
Many patients report that after a few adjustments, their headache pain is much less severe than before. The goal of natural headache treatment is to help get you to a more manageable level of pain, if not eliminating it all together. This allows you to get back to living your life and doing the things you love.
Duluth Chiropractic and Wellness Center in Duluth, GA
Chiropractic care is an effective treatment for headaches for the long term. If you struggle with chronic pain, you should know that you can do something about it. We take great care in making sure your experience at our chiropractic office is a pleasant one.
Contact our team directly at (770) 623-9291 and get on track to ending headache pain.

Posted In: Chiropractic Headaches Migraine Treatment