How to Prevent Neck Pain While Sitting at Your Computer Desk
How to Prevent Neck Pain While Sitting at Your Computer Desk
Written By Duluth Chiropractic and Wellness Center on April 6, 2020
---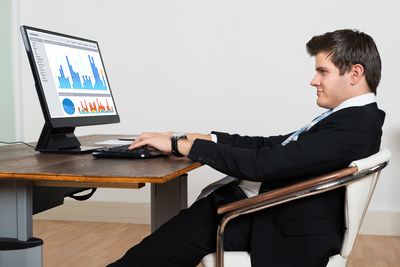 When people think of workplace neck injuries, they often associate it with those working physically demanding jobs that involve continuous lifting and moving of heavy objects. Many people don't realize how strenuous working long, constant hours at a desk can be.
If you're seeking neck pain treatment in Duluth, GA, or the neighboring city of Lawrenceville, then know that the team at Duluth Chiropractic & Wellness Center is here to help.
Tips for Preventing Neck Pain While Sitting at Your Computer
Technology has taken over. So, unfortunately, your options for avoiding computers, laptops, and other screen devices for your long work hours are slim. However, there are many tips and tricks that can help you prevent neck pain both before and after seeking neck pain treatment options.
Utilize an Ergonomic Setup
The way you set up your workspace is the most crucial step in preventing work-related neck pain. This is especially true once you've started a neck pain treatment regimen to help ensure that you aren't reinjuring yourself. Tips for an ergonomic setup include:
Lowering your keyboard and mouse so you don't have to reach up for them.
Adjusting your monitor height so the middle of the screen is aligned with your nose.
Having a desk chair that supports the natural curves of your spine and reduces hunching/slouching.
Proper Posture is Essential
Proper posture is crucial when spending long hours every day at a desk. You want to ensure that:
Your feet sit flat on the floor
Your back is flush against your chair
Your neck is in a neutral position with your ears directly over your shoulders
Get Up and Move Around Frequently
You never want to sit for too long. Set timers that remind you to get up and move around every 30 minutes or so.
Neck Pain Treatment in Lawrenceville and Duluth, GA
Neck pain treatment can and will vary by the individual. This is why it's essential to talk with a team of professionals to nail down not only why you are hurting but also how to address the issue. In both Lawrenceville and Duluth, GA, the team at Duluth Chiropractic & Wellness Center is here to get you on the right track.
Don't let your neck pain become a more significant issue. Schedule your consultation online or call our office at (770) 623-9291.

Posted In: Chiropractic Posture Neck Pain