How Chiropractors Can Treat Your Neck Pain
How Chiropractors Can Treat Your Neck Pain
Written By Duluth Chiropractic and Wellness Center on March 14, 2022
---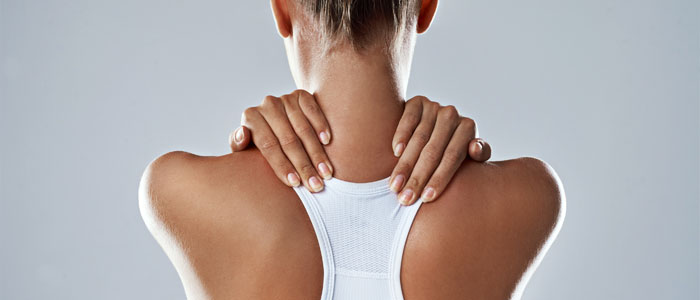 Do you suffer from chronic neck pain? You aren't alone. Our office sees patients all the time who complain about pain in their neck, head and shoulders. Nearly 30% of Americans suffer from neck pain at some point in their lives. The good news, however, is that you can do something about it. Duluth Chiropractic and Wellness Center has helped Duluth, GA, patients take back their lives. We specialize in helping you eliminate neck pain using modern chiropractic techniques.
How Can Chiropractors Treat Neck Pain?
Since chiropractors are experts in the spine and neck, they have an in-depth understanding of the muscular and skeletal system. While neck pain can make you feel helpless, our team has nearly 30 years of experience treating it in a way that is natural and effective.
There are several benefits to seeing a chiropractor if you suffer from neck pain:
Treat your ailment at the source using targeted adjustments
Treat your neck pain without medications, reducing the chance of addiction
Get your life back and stop living with neck pain
Improve your overall lifestyle to prevent neck pain from returning in the future
Duluth Chiropractic and Wellness Center in Duluth, GA
Our doctors treat neck pain by using a series of targeted adjustments and spinal manipulations. During your first visit, we evaluate your condition before developing a treatment plan that works for you. We understand that not every patient is the same, which is why we conduct advanced imaging and a thorough examination in order to develop an effective treatment plan.
Our adjustments work to realign your spine and neck, which helps alleviate pressure on nerves. Over time, you'll notice yourself standing straighter and getting your range of motion back. We highly recommend chiropractic care for treating chronic neck pain because it allows you to get help without the use of medications. You shouldn't have to rely on painkillers to live the life you want.
You Can Stop Neck Pain Today
Whether it is a result of aging, an auto accident or other incident, you don't have to be helpless. Chiropractors like us have been treating neck pain for decades and have helped thousands of patients regain control of their life. The first step to eliminating chronic pain is to schedule an appointment.
Contact our chiropractic office in Duluth today at (770) 623-9291.

Posted In: Chiropractic Auto Injury Treatment Neck Pain