Headache Treatment and Chiropractic Care Go Hand in Hand
Headache Treatment and Chiropractic Care Go Hand in Hand
Written By Duluth Chiropractic and Wellness Center on July 12, 2019
---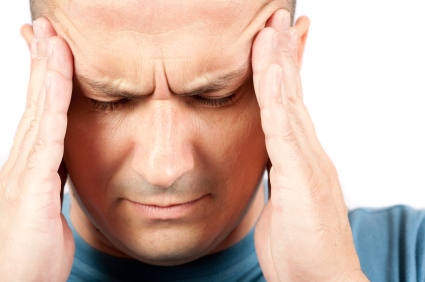 Is your head pounding from a relentless headache? Does your headache keep coming back – overstaying its welcome and making you miserable?
Chiropractic care is a wonderful, natural way to discover chronic headache treatment and keep them from coming back. Instead of pain medicine that merely masks the pain of your headache, chiropractors help determine the root cause of your pain and determine what spinal adjustments are right for you.
Chiropractic Care Treats Many Forms of Headaches
From tension headaches to migraines, every headache stems from one cause or another.
95% of the headaches people face stem from environmental changes, behavioral causes, or tension on the body. The other 5% are due to illnesses of greater concern. For those "primary headaches" you might face, chiropractic care is the solution for a variety of reasons.
Chiropractors are trained to manipulate the spine and relieve stress from the central nervous system. The central nervous system is responsible for your body's sensory information – feelings of pain and touch. If you have an office job, injured yourself during an exercise routine, or you are naturally tense, then seeking chiropractic care is a good first step to treating your headache.
Is Chiropractic Care in Duluth, GA Right for You?
So, before you pop another pain killer, think about all the benefits of visiting your local chiropractor first.
Not only will your chiropractor at Duluth Chiropractic and Wellness Center help determine the cause of your headache and adjust your spine accordingly, but they will suggest stretches and dietary solutions to better take care of your reoccurring headache.
Dr. Steven Sommer graduated with his Doctor of Chiropractic Degree from Life University. He prides himself on providing patients of Duluth non-invasive chiropractic care in order to heal the body the way nature intended.
If you want to learn more about how chiropractic care can treat your headaches, schedule your consultation today, or call at (770) 623-9291.

Posted In: Chiropractic Headaches