Chiropractic Treatment for Sports Injuries
Chiropractic Treatment for Sports Injuries
Written By Duluth Chiropractic and Wellness Center on July 21, 2021
---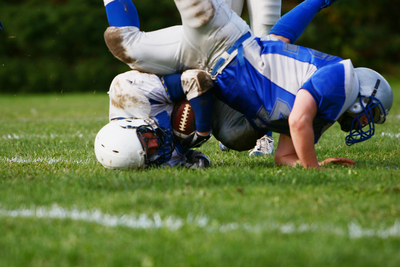 Physical activity is an essential part of a healthy lifestyle. However, whether you're a professional athlete or you just enjoy playing sports for fun and fitness, you may develop injuries from time to time. A sports chiropractor at Duluth Chiropractic and Wellness Center can help you heal faster, recover better, and strive for peak athletic performance. Dr. Steven Sommer, D.C. and Dr. Mayan Orgel, D.C. both have extensive experience working with all types of athletes. We're committed to helping you enjoy lasting pain relief and continued wellness.
Identifying the Common Types of Sports Injuries
Pain should never be considered "normal." If you experience pain, tenderness, stiffness, or loss of range of motion, it's important to seek an evaluation from our sports chiropractor promptly. Waiting too long to seek care may make your injury worse and could even lead to other complications. Some of the most common types of injuries caused by sports activities include the following:
Tendinitis: Degeneration and inflammation of a tendon
Strains: Tearing or overstretching muscles or tendons
Sprains: Tearing or overstretching ligaments
Dislocations: A bone forced out of its socket
Plantar fasciitis: Inflammation of the plantar fascia of the foot, causing heel pain
Lower back pain: Often involving the soft tissues, pinched nerves, or misaligned vertebrae
These are just a few of the most common sports injuries we treat here at Duluth Chiropractic and Wellness Center.
Undergoing Chiropractic Care for Sports Injuries
There are a variety of treatment modalities our sports chiropractor uses to help our patients heal, including the following:
Chiropractic adjustments: About 90% of all elite athletes have reported using chiropractic care to manage sports injuries and improve their performance. In one research study, chiropractic care was found highly effective for helping long distance runners recover rapidly and even to help them achieve "personal bests." Our sports chiropractor can use spinal and extremity adjustments to allow your body to heal properly and perform at its best.
Kinesiology taping: Our sports chiropractor can use kinesiology taping to reduce swelling, lessen pain, and improve circulation to the injured area.
Nutritional counseling: In order to heal properly, your body needs the right balance of nutrients. We provide customized nutritional counseling to support total body wellness.
Cold laser therapy: Cold laser therapy restores normal cellular function and promotes tissue healing. It's particularly effective for soft tissue injuries, such as tendinitis.
Massage therapy: Massage therapy is an excellent complement to chiropractic care. It increases blood circulation, which brings the oxygen-and nutrient-rich blood to the site of the injury to promote healing. Massage therapy also eases sore, painful muscles and eliminates trigger points.
In addition to treating and rehabilitating injuries, our sports chiropractor focuses on prevention for continued wellness. Often, sports injuries are the result of biomechanical deficits, muscular imbalances, improper conditioning, improper sports techniques, and so on. We'll work to identify the particular issues that could be affecting your health, and then develop a prevention plan. For example, if you have muscular imbalances, our sports chiropractor can demonstrate corrective exercises that strengthen muscles and allow them to withstand the rigor of sports activities.
Visiting a Sports Chiropractor in Duluth, GA
You'll find the comprehensive services and compassionate care you need at Duluth Chiropractic and Wellness Center. Our doctors and massage therapist have extensive experience working with athletes who have sustained all types of sports injuries, and Dr. Mayan Orgel, D.C. can use kinesiology taping to support healing and athletic performance. Call our office in Duluth, GA at (770) 623-9291 to schedule an appointment with a sports chiropractor or massage therapist.

Posted In: Chiropractic Sports Injury Treatment