Chiropractic Low Back Pain Treatment – Does It Really Work?
Chiropractic Low Back Pain Treatment – Does It Really Work?
Written By Duluth Chiropractic and Wellness Center on December 4, 2020
---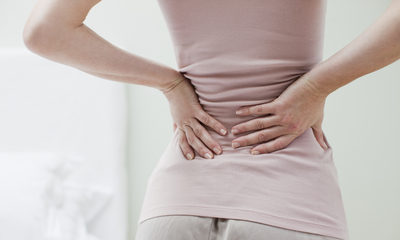 Millions of Americans suffer from low back pain. Are you one of them?
If so, you know how annoying and debilitating this type of pain can be. It can be a minor hitch that makes you wince in pain, or it can be so extreme that you can't even get out of bed.
To successfully deal with your pain, you need a safe, effective low back pain treatment. Is treatment from a Duluth, GA chiropractor your best option?
How Chiropractic Low Back Pain Treatment Can Ease Your Pain
The goal of chiropractic therapy is to treat the root cause of your pain, not just the pain itself. Instead of simply prescribing pain relievers and muscle relaxants, your chiropractor will perform a thorough examination. They might even prescribe certain diagnostic tests, including x-rays, MRIs, or CT scans.
Once your chiropractor has determined the cause of your pain, then they can prescribe a custom low back pain treatment plan.
Your plan will include spinal adjustments, which will:
Reduce muscle, tendon, and ligament tension
Promote better blood, lymph, and cerebrospinal fluid flow
With chiropractic low back pain treatment, you'll experience:
Less pain
More flexibility
Increased range of motion
More mobility
Reduced risk of injury
Adjunct Therapies Recommended by Your Duluth, GA Chiropractor
Also included in your low back pain treatment plan are the following therapies.
Cold Laser Therapy
Your Duluth, GA chiropractor uses a low-level light laser to penetrate your muscles and other soft tissues. The laser promotes healing on a cellular level and can increase the rate at which your body heals.
Massage Therapy
Therapeutic massage will soften tight muscles, while also improving lymphatic drainage, which can get backed up when your muscles are stiff and inflexible. Lymph drainage is important as it removes toxins. Having this restored will improve your overall wellness.
Ready for Relief? Call Us Today
Dr. Stephen Sommer and Dr. Mayan Orgel are on a mission to help their community get out of pain. They're invested in using top-quality tools, as well as the latest techniques and therapies. They want you to live a full, happy, pain-free life and know that when you invest in chiropractic low back pain treatment, you're one step closer to that reality.
Tired of dealing with lower back pain? We can help! Contact our team at 770-623-9291 to schedule an appointment.

Posted In: Chiropractic Low Back Pain Treatment