Chiropractic a Fast, Effective Whiplash Treatment Option
Chiropractic a Fast, Effective Whiplash Treatment Option
Written By Duluth Chiropractic and Wellness Center on May 14, 2022
---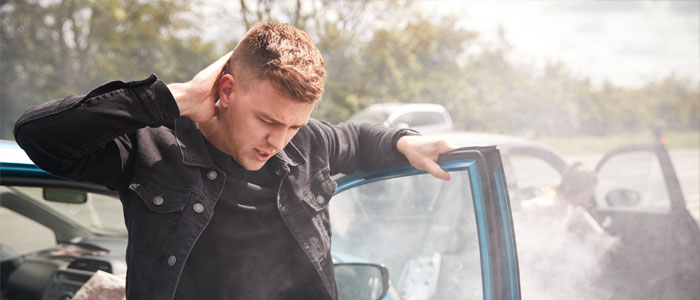 Whiplash is caused when the head makes a rapid forward and backward motion that damages the neck muscles, cervical spine, or tendons. Whiplash is a common injury sustained in auto accidents. Even if you don't think you were injured in an auto accident, you may develop symptoms of whiplash later.
Every case of whiplash is different, and the chiropractic whiplash treatment you receive will depend upon your unique symptoms and needs. Our experienced chiropractors at Duluth Chiropractic and Wellness Center can evaluate your symptoms, perform onsite diagnostic imaging, and provide safe, non-invasive whiplash treatment in Duluth, GA.
Common Symptoms of Whiplash
Whiplash can cause chronic pain and stiffness, and limit your mobility. If you don't seek whiplash treatment as soon as symptoms begin, you may experience severe pain and even cognitive and emotional problems. The most common symptoms of whiplash are neck pain, stiffness, and a reduced range of motion. Many people also experience headaches or migraines.
More serious symptoms of whiplash can include radiating pain, tingling, weakness, and numbness in the shoulder, arm, hand, or fingers. If you experience these symptoms, you may have damage to the nerve root of your cervical spine. Visit us at Duluth Chiropractic and Wellness Center for an expert diagnosis and whiplash treatment.
Whiplash Treatment With Chiropractic
Our chiropractors at Duluth Chiropractic and Wellness Center evaluate each patient carefully to create a personalized chiropractic care treatment plan built around their specific needs. Depending upon the severity and duration of your pain, our chiropractors may recommend a few different whiplash treatment options.
We have found that chiropractic adjustments combined with therapeutic massage often has the best results. We will also help you file claims with your auto insurance company if appropriate. These claims are usually paid in full by the insurance company, with no need on your part to pay a deductible or co-pay.
How Duluth Chiropractic and Wellness Center Can Help You
At Duluth Chiropractic and Wellness Center, we have two experienced doctors of chiropractic and one licensed massage therapist. We offer holistic, non-invasive chiropractic care, including auto accident and whiplash treatment in Duluth, GA. We also specialize in cold laser therapy and massage therapy.
If you're in need of auto accident or whiplash treatment in Duluth, GA, call us today at (770) 623-9291 or schedule an appointment online.

Posted In: Chiropractic Auto Injury Treatment Whiplash Treatment Massage Therapy Neck Pain Natural Pain Treatment Cold Laser Therapy