Can Cold Laser Therapy Treat Knee Pain?
Can Cold Laser Therapy Treat Knee Pain?
Written By Duluth Chiropractic and Wellness Center on May 6, 2020
---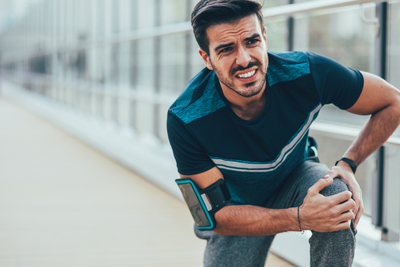 At Duluth Chiropractic & Wellness Center, we see patients from every walk of life. Many of our first-time visits are from patients seeking either back or knee pain treatment for both acute and chronic pain.
Knee pain is almost as frequent as back pain amongst patients. More than 15 million people in the United States report having chronic knee pain from conditions such as arthritis and other severe joint pain. So, it's not surprising that more and more people are seeking chiropractic options to avoid taking both over-the-counter and prescribed pain medications.
While massage therapy and musculoskeletal manipulation are treatments that can help in knee pain treatment, another option is cold laser therapy.
What is Cold Laser Therapy?
Typically, when a patient thinks of laser treatment, they often think of surgical procedures where lasers are used to cut open layers of the body's soft tissue. These types of lasers are known as high-level or "hot" lasers. Cold laser devices are low-level lasers that are utilized for non-surgical procedures.
Unlike high-level lasers used in surgical procedures, cold laser devices can't cut through a patient's skin. They are frequently used as an option for neck, shoulder, and knee pain treatment.
Cold Laser Therapy as a Knee Pain Treatment Option
Cold laser therapy is an excellent choice for those looking for alternative knee pain treatment options. This method works by targeting the low-level lasers to the specific area of pain or injury, penetrating the skin and stimulates damaged cells. This stimulation helps to promote healing at the cellular level.
While it can be an effective knee pain treatment on its own, your chiropractic team will likely use it in conjunction with other treatment methods to ensure that you're getting the most out of your sessions.
Knee Pain Treatments with Cold Laser Therapy in Lawrenceville and Duluth, GA
While common, knee pain should never be treated as an insignificant issue. Instead of waiting to see what may or may not be causing it, residents in both Lawrenceville and Duluth, GA can talk with the team at Duluth Chiropractic & Wellness Center and get all their questions answered.
Don't let your knee pain continue. If you think cold laser therapy may be a viable knee pain treatment option for you, then schedule your consultation online or call our office at (770) 623-9291.

Posted In: Chiropractic Laser Therapy Knee Pain