Can A Chiropractor Help with Sports Injury Treatment?
Can A Chiropractor Help with Sports Injury Treatment?
Written By Duluth Chiropractic and Wellness Center on August 5, 2020
---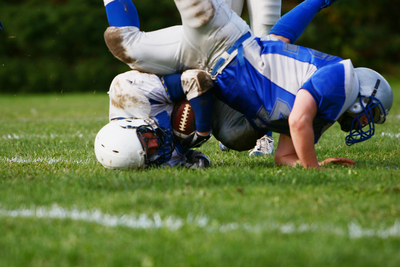 More individuals are turning to chiropractors for sports injuries. Whether it be for a significant league or children/teens participating in various sports, injury treatment needs to be a priority. As more people are turning away from traditional pain management methods in favor of more holistic approaches, chiropractors are seeing an increase in patients searching for sports injury treatment and prevention.
Sports Injury Treatments on the Rise
Much of the population understands just how vital physical exercise is. With more people taking part in sports and other recreational activities that get them up and moving, chiropractors have seen a rise in sports injuries.
In fact, according to a study run in 2017, there were nearly 8.6 million sports and recreation-related injuries reported annually. The study showed that nearly 65% of injuries occurred in those between the ages of 5 and 24-years of age.
Can Chiropractic for Sports Injuries Help?
While those numbers are shocking to some, there is good news for those seeking sports injury treatment outside of traditional medical practices. Chiropractic for sports injuries is a wonderful option for many, especially if they are looking for a more natural treatment option that helps them avoid over the counter and prescribed pain medications.
Studies have shown that chiropractic for sports injuries can not only help reduce pain and increase overall range of motion in athletes but also help by reducing overall recovery time and in helping to prevent any further injuries.
Chiropractors will likely use a variety of non-invasive treatment methods to help aid in your sports injury treatment, including:
Massage therapy
Physical therapy and more
Depending on the particular sport you are participating in and the nature of your injury, your chiropractor will assess your unique situation and create a custom treatment plan to help get you back in action.
Sports Injury Treatment in Lawrenceville & Duluth, GA
Staying active has never been more critical than it is now. Turning to chiropractic for sports injuries and prevention is a great way to maintain your physical health as we move into the summer months and beyond.
If you're looking for natural, non-invasive sports injury treatment options in the Lawrenceville or Duluth, GA, area, then contact us today or call our office at (770) 623-9291.

Posted In: Chiropractic Massage Therapy Natural Pain Treatment Sports Injury Treatment