Benefits of Chiropractic Care After a Car Accident
Benefits of Chiropractic Care After a Car Accident
Written By Duluth Chiropractic and Wellness Center on November 23, 2021
---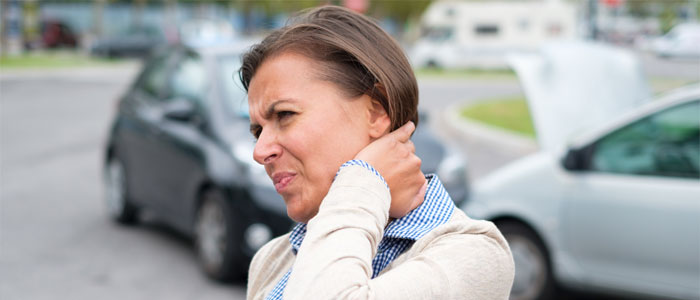 One of the biggest mistakes that people make after a car accident is not seeking care because they think that they haven't been injured. In reality, many car accident injuries don't cause symptoms until days or weeks after the collision, and failing to get a diagnosis early could lead to the injuries becoming more severe and compromise your ability to get compensation from the insurance company for your injuries.
Dr. Sommer and Dr. Orgel of the Duluth Chiropractic and Wellness Center are experienced in providing chiropractic care for auto accident victims and can help you get the car accident treatment you need without relying on medications or invasive remedies. Get a closer look at the benefits of chiropractic care for car accident treatment.
Chiropractors can diagnose car accident injuries in early stages.
Even if you feel completely fine after an auto accident, one of the best things you can do is make an appointment with Dr. Sommer or Dr. Orgel. You could actually have an injury that simply hasn't started causing symptoms yet. For example, whiplash is one of the most common injuries after an auto accident, but most people don't know that they have whiplash until at least 48 hours—or longer—after the collision.
Dr. Sommer and Dr. Orgel have more than two decades of experience in treating car accident victims, so they know what kinds of problems to look for and can diagnose them before they start causing symptoms, so you can start treatment before the injuries become more severe.
You get a record of your injuries for insurance purposes.
If you suffer an injury during a car accident but don't get it diagnosed until much later, the insurance company will try to discredit the claim that your injury occurred during the accident. By seeing a chiropractor soon after the accident, you will create a medical record that can be used when you seek reimbursement for your treatment costs.
At Duluth Chiropractic and Wellness Center, we're experienced in car accident treatment and can even help you with your auto insurance paperwork for your claim.
You get relief without invasive treatments or medications.
Chiropractic treatment involves spinal adjustments and other manual treatments to alleviate painful symptoms, instead of medications or invasive care. Our doctors offer holistic treatments for all of your needs and will work closely with you to develop a personalized treatment plan. Assuring you heal successfully without the side effects associated with medications is our goal.
After an auto accident, make an appointment for chiropractic care.
Let the experienced providers at Duluth Chiropractic and Wellness Center help you get back to feeling your best. After a car accident, get chiropractic treatment in Duluth and Lawrenceville by sending us a message online or calling (770) 623-9291.

Posted In: Chiropractic Auto Injury Treatment Whiplash Treatment