5 Signs You May Have Whiplash Following a Car Accident
5 Signs You May Have Whiplash Following a Car Accident
Written By Duluth Chiropractic and Wellness Center on June 5, 2020
---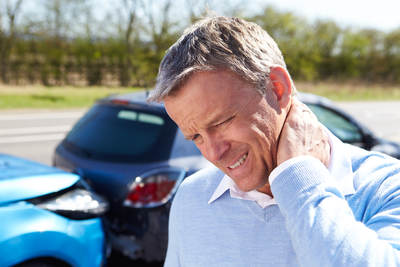 Car accidents happen all too often. In fact, the average number of car accidents in the United States each year is approximately 6 million. Now, these accidents range in severity – from the most minor of fender benders to fatal accidents.
The more insignificant accidents may not seem like something worth fretting over. However, people involved in them should consider seeking whiplash treatment from a medical professional or a chiropractor.
Why You Need Whiplash Treatment After a Car Accident
It's vital to seek whiplash treatment following a car accident – no matter how minor it may seem. While initially, your body may not show any signs of injury, many complications are associated with untreated whiplash, including:
Severe pain that radiates throughout the body
Pain that becomes chronic
Permanent nerve damage
5 Most Frequent Signs of Whiplash
When trying to identify the symptoms of whiplash, it can be tricky to differentiate it from other common ailments that have similar symptoms. That's why you should be armed with the right knowledge. Besides neck and back pain and/or headaches, there are many signs of whiplash that indicate you should seek treatment, including:
Decreased range of motion – this can be in the back, neck, and shoulders. It can also present itself as muscle tightness that feels physically hard or knotted up.
Fatigue – due to lack of sleep from pain, muscle tightness, or other sleep disturbances.
Mood changes – can manifest as irritability, depression, anxiety, and more.
Dizziness – due to lack of sleep, head trauma, etc.
Memory problems – can be the result of many causes, such as the brain being tossed back and forth during the accident. It can also result in difficulty concentrating.
Whiplash Treatment in Lawrenceville and Duluth, GA
Car accidents, no matter how minor, are nothing to sweep under the rug. That's why the team at Duluth Chiropractic & Wellness Center advises anyone in the Lawrenceville and Duluth, GA area to seek whiplash treatment after every car accident.
If you or a loved one was recently involved in a car accident, do not wait until the signs of whiplash become evident. Schedule your consultation online or call our office at (770) 623-9291, and our team will see you as soon as possible.

Posted In: Chiropractic Auto Injury Treatment Whiplash Treatment