3 Common Injury Symptoms After a Car Accident
3 Common Injury Symptoms After a Car Accident
Written By Duluth Chiropractic and Wellness Center on January 13, 2020
---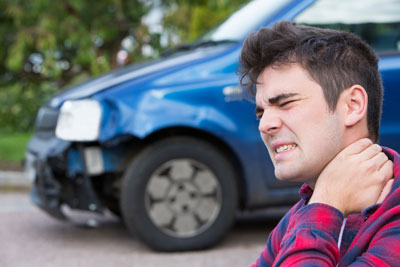 After a car accident, the affected driver and passengers need to seek immediate auto injury treatment.
In the days or weeks that follow, it may also be necessary to schedule an appointment with an experienced chiropractor to correct the alignment of your spine, neck, back, and any other affected musculoskeletal structure.
Even if the accident was minor, putting off sufficient treatment can lead to long-term and expensive problems.
Top 3 Signs You Need Chiropractic Auto Injury Treatment
The severity of the crash and your prior state of health will determine how quickly your body will respond to auto injury treatment.
Some of the common injury symptoms after a car accident, include:
1. Whiplash
Whiplash is an auto injury that occurs when the neck is quickly whipped in a forward and backward motion. It often occurs in collision accidents where the impact forces your head to move forward more quickly than the body which is restricted by the seat belt.
Besides car accidents, you can also get whiplash from roller coasters, dirt bikes, scooters, and even playing sports.
2. Back Pain
From muscle pulls and strains to spinal injuries and compressed nerves, a car crash can cause immediate, lasting pain throughout your back or specific areas. Back pain can limit basic movements such as laying down, sitting, and climbing the stairs.
Pain medication isn't always recommended as it only provides relief for a few hours. However, regular chiropractic care can help alleviate chronic back pain completely by treating the root cause of the problem.
3. Limited Range of Motion
Reduced range of motion occurs when a joint has a reduction in its ability to move freely. A mechanical joint problem is associated with pain, swelling, and stiffness of muscles which can impair functions and your ability to perform day-to-day tasks.
Natural Car Accident Treatment in Duluth, GA
At Duluth Chiropractic and Wellness Center, we offer comprehensive chiropractic care to the good people of Duluth and the neighboring town of Lawrenceville.
Our experienced chiropractor uses spinal manipulations and adjustments to realign your bones and joints to alleviate pain, restore range of motion, as well as improve balance and coordination.
Call us at (770) 623-9291 to schedule an appointment with Dr. Steven Sommer.

Posted In: Auto Injury Treatment